Beauty and youth require your care and maintenance. Boss Biological Technique offers discerning consumers a premium selection of cosmetics, bioengineered solutions, skin care, and healthcare products. Within our catalogue you will find the facial mask, essential oil, eyelash growth enhancer, eyebrow growth liquid, organic skin repair serum, anti-wrinkle eye essence, and much more. We also offer ODM, OEM, Sample Production, and Product Formula Upgrading services to suit client-side individual demands. As a socially responsible manufacturer in China, we strive to improve the health and image of our customers while minimizing the environmental impact of our operation. Boss Biological—looking good has never been this easy.
Since conception, we have been committed to the development, production, and distribution of makeup and skincare products. Our sales and service network now provides coverage for 26 regions across the nation. We export globally to countries and regions including the Americas, Europe, Japan, Korea, Taiwan, etc. Please contact us to locate an agent near you!
Boss Biological is an advocate of people-oriented management. As a second home to the staff, we have cultivated many outstanding individuals over the years. We believe that health, beauty, and happiness should be available to everyone. Through sincere and attentive conduct, we wish to establish mutually beneficial relationships with both our clients and employees. In the pursuit of excellence, we are guided by innovation and ingenuity. Meticulous attention to detail allows us to exceed expectations.
In 1995, Mr. James ventured into the cosmetics industry.
In 1999, our cosmetics factory was established.
In APR 2003, Guangzhou QBEKA Cosmetics Company was inaugurated.
In JAN 2003, QBEKA became an officially registered trademark.
In MAY 2005, Guangzhou Shangquan Biological Technology Co. Ltd. was founded.
In 2005, we became a member unit of the Guangdong Beauty & Cosmetic Association.
In May 2008, online shopping was enabled through our official website.
In OCT 2008, we established an international business department.
In MAR 2009, HuaYi International (Hong Kong) Ltd. was established.
In SEP 2009, we renamed as Guangzhou Boss Biological Technique Ltd.
In 2009, we became a member on the Hong Kong self-trade network.
In NOV 2010, we participated in the Hong Kong Home Beauty Exhibition.
In 2011, Prolash, LASHTONIIC, and HAPPY were registered as Chinese Trademarks. Additionally, PROLASH and PRALASH have been registered as EU trademarks. An appearance patent was filed for PROLASH products.
In OCT 2011, Guangzhou JIAHUA Cosmetics Company obtained 30% of our stocks in a merger.
In DEC 2011, our PROLASH eyelash enhancer found its first EU distribution agent.
In OCT 2012, our international business department became expanded to accommodate 2 sub-divisions.
In JAN 2015 LASHTONIIC were registered as Hong Kong Trademarks.
In JUN 2016 Guangzhou JIAHUA cosmetics company GMP workshop formally put into production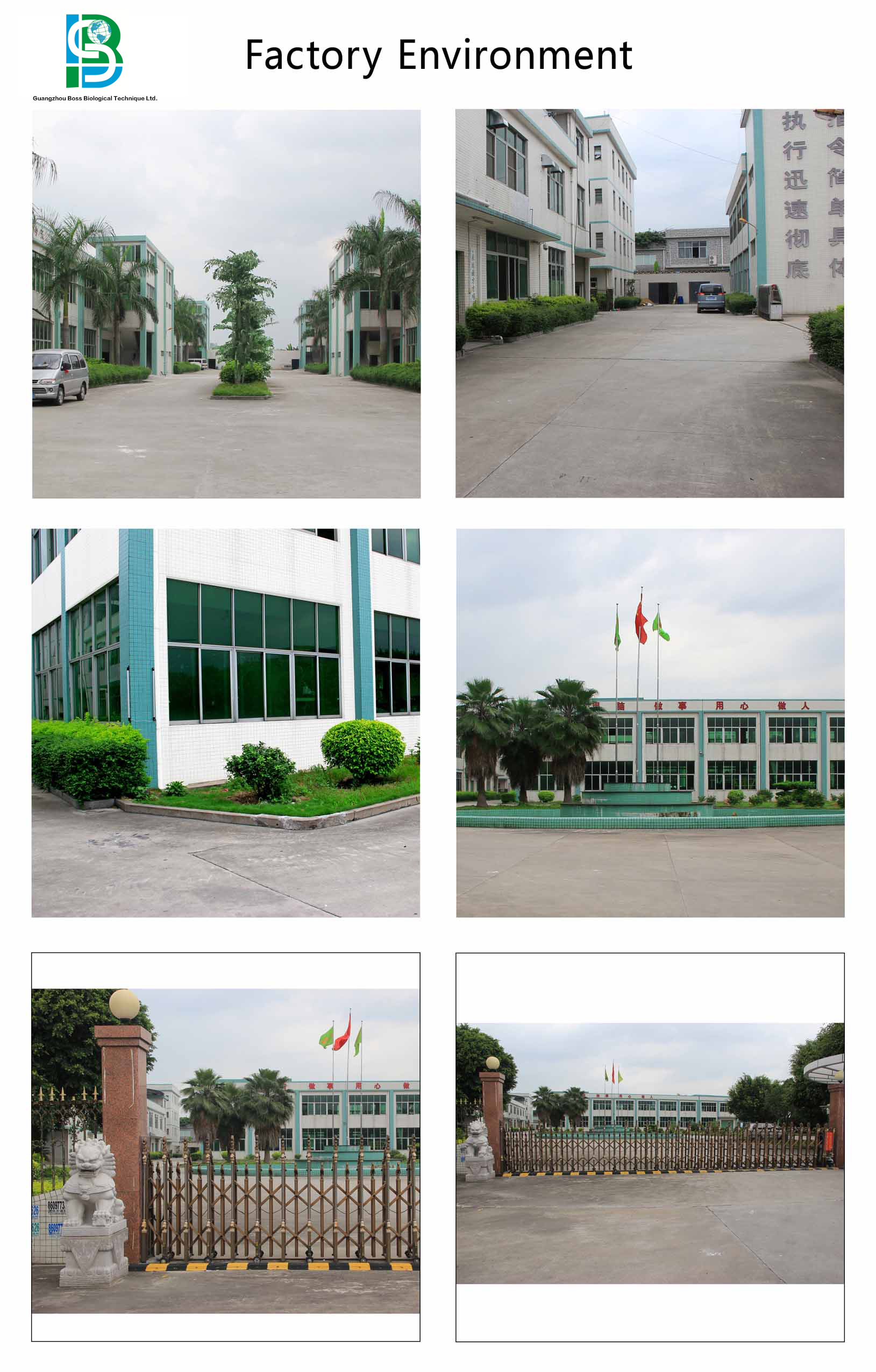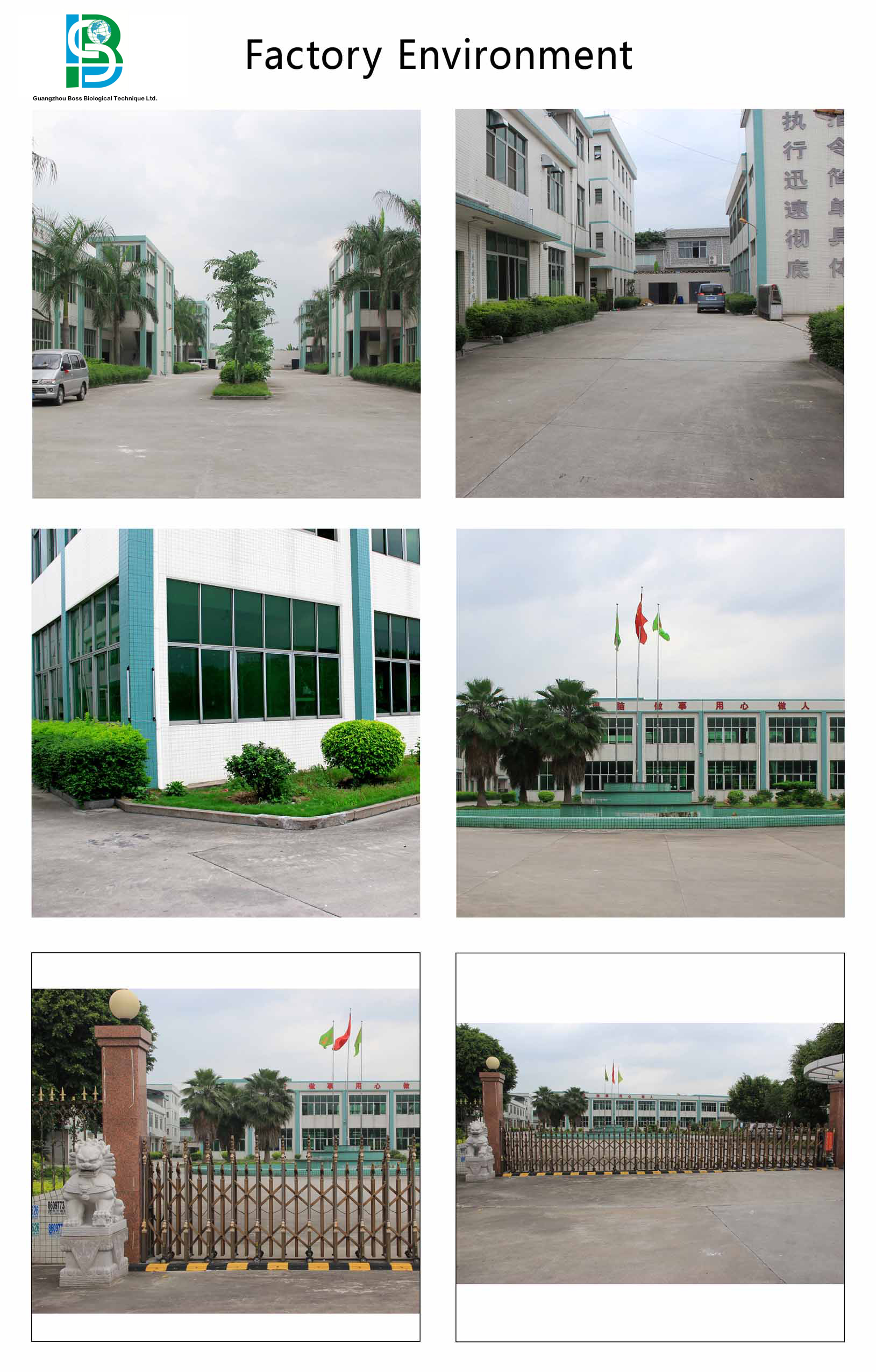 Production Equipment
Our filling machines are used for filling materials of liquid, paste, powder, and granule states. They have quantitative measuring and filling functions. This equipment has a wide range of applications, and has advantages of fast speed and low labor force requirement.
This range of mixing machine includes a shaft which is designed with blades. The shaft rotates in the drum at a high speed, so as to mix the feeding materials. Our machines come with long service life due to our careful daily maintenance.
The emulsifying machine is driven by high speed motors. The feeding materials move in the narrow space between the rotor and stator, and thus are emulsified due to the powerful shearing force, centrifugal force, impact force, and grinding force generated during moving process.
BOSS Advantages
Over a decade of growth and expansion has allowed Boss Biological to emerge as a prominent cosmetic and skincare product manufacturer in the domestic industry.  We are inclined toward the professional development, production, and distribution of beauty products and healthcare products.  Extensive collaboration with advanced laboratories in Taiwan and France has allowed us to make breakthroughs in product formulation and quality assurance.
Our production base occupies 10,000 square meters, of which 5,000 is occupied by modern workshops.  Approximately 70% of our production equipment is imported from overseas.  On average, our daily filling capacity includes 10,000 bottles of essence, essential oil, and lash enhancer; 10,000 bottles of mascara and lip gloss, 5,000 bottles of skin care cream; 10,000 bottles of anti-wrinkle eye essence; as well as 5,000 bottles of lotion and cream.
Our domestic distribution network includes more than 500 agents and franchise stores.  We have export destinations in the Americas, Europe, Africa, Australia, Southeast Asia, Central Asia, the Middle East, etc.  Region-specific agents have been allocated at many of the aforementioned locations.  We strongly encourage prospective clients to visit us on-site for consultation and negotiation.