Freckle Removal Face Cream
Remove Dark Spot & Whitening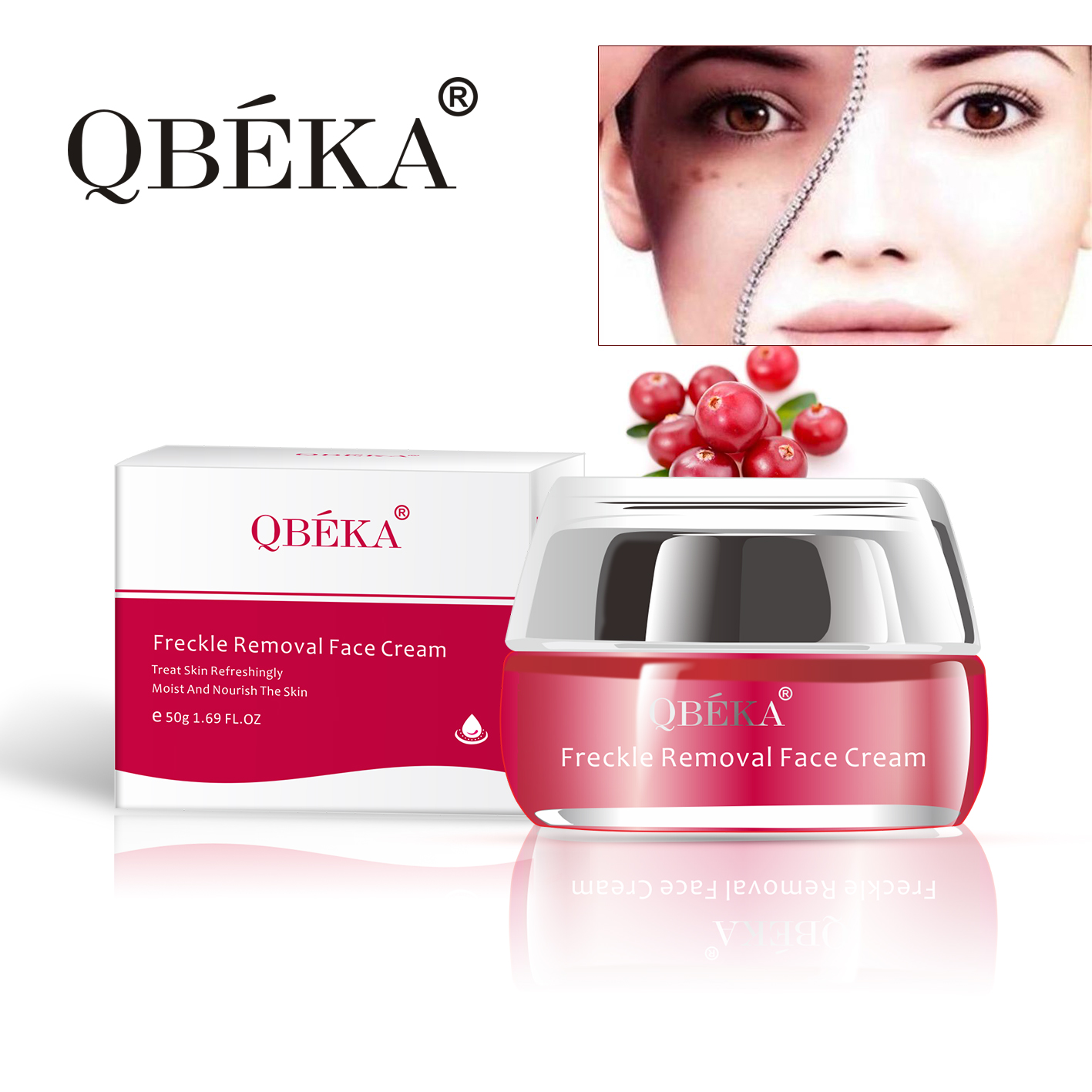 Ingredients:
α-Arbutin, Nine Peptide-1, Ceramide 3
Effect: The texture is fine and silky. Freckle Removal Face Cream can remove the dark spots with moisture, nourish the skin and treat skin refreshingly.
Usage:
After cleansing and toning, apply an appropriate amount on the face and neck and massage gently until it is completely absorbed.
α-Arbutin: α-Arbutin has a good therapeutic effect on scars caused by ultraviolet burns, and has good anti-inflammatory, repair and whitening effects.
Nine Peptide-1: Nine peptide-1, also known as a whitening peptide, is a whitening nine peptide containing nine amino acids, mainly used for whitening and brightening the skin and removing spots.
Ceramide 3: It has a good effect on skin moisturizing and repairing. It is an important skin rejuvenating component in the stratum corneum.