Many people do want to have private label cosmetics, but most people may be puzzled about what need to do. Actually, it is not complicated. Here are the directions.
↓  ↓  ↓  ↓  ↓  ↓
Step 1
Trademark — You must have your own trademark registered.
Step 2
Plan — Make out which product you want to start first.  Set up a plan, including selling channel, order quantity, target price, retail price, etc.
Step 3
Supplier — Search manufacturers and select the reliable one.
Step 4
Sample — Negotiation about the process of production, shipment, etc. You can request a sample to test the product quality.
Step 5
Production — When you get the satisfied sample, then go on with the manufacturer for ordering and production.
A photo tells you the general processes:
↓  ↓  ↓  ↓  ↓  ↓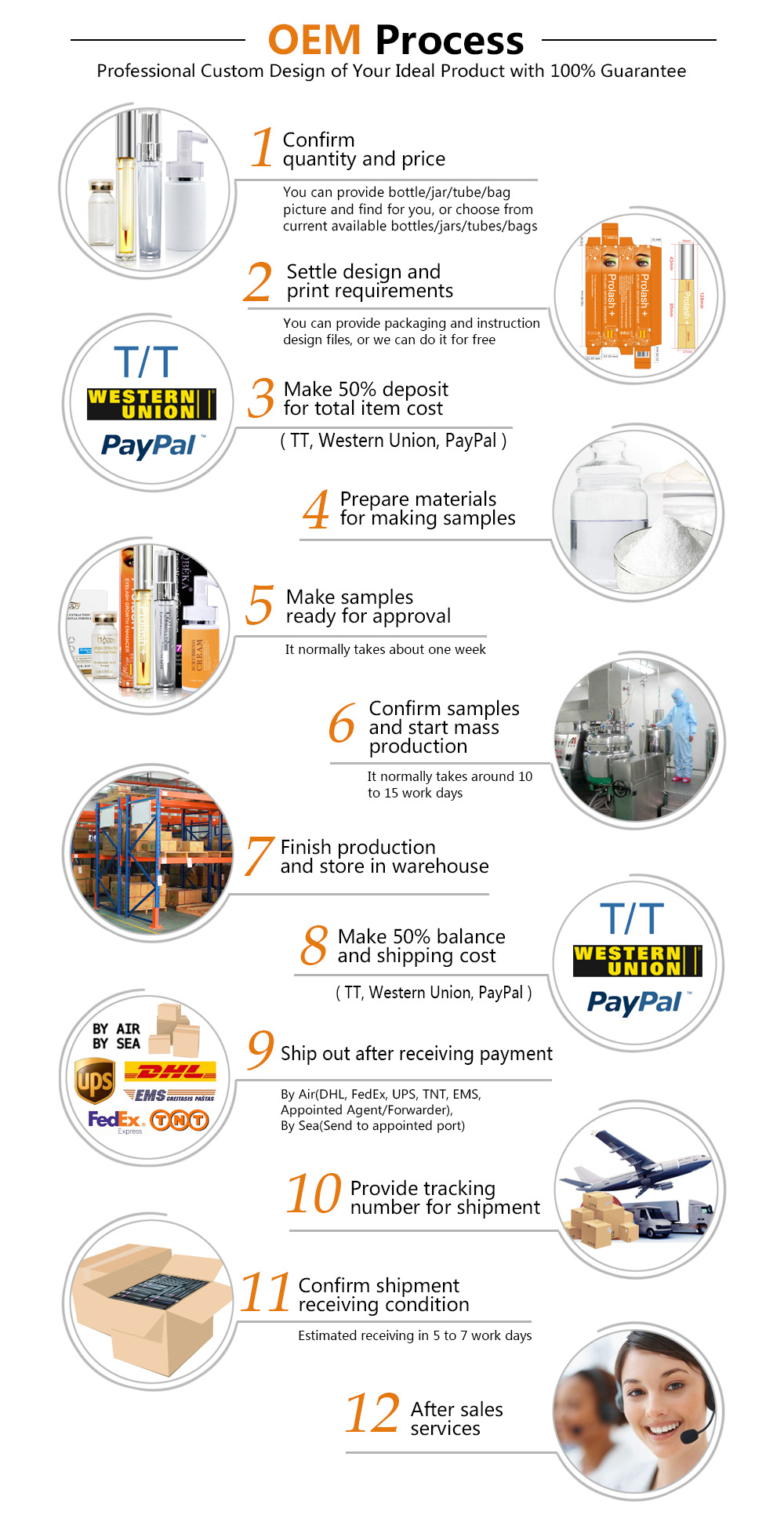 Any questions can leave a message to us or mail to qbekahappy@hotmail.com. Thanks for reading.