Happy+ QBEKA  Azelaic Acid Serum
Ingredients: Azelaic Acid, Active factor, vitamin.
Efficiency: It is extracted from azalea petals. Azelaic acid is antibacterial. So it helps normalize skin's pH value and sebum secretion, minimize rough pores. Moreover, stimulate cellular renewal, relieve allergy and eliminate acne. Then, leaves skin white, ruddy and exquisite.
Usage method: After cleaning skin in the morning and evening, apply some serum gently. Then, spread on the face (the whole face). Then, pat and massage until skin absorb. When using several kinds of liquid, waiting for one completely absorb and then use another one. Finally, use more a layer of moisturizing cream if the weather is dry.
Suitable skin: applicable to all types of skin.
Specification: 10 ml
Storage: seal, shading, store in cool dry place. Due to this product contains active ingredients, after opening as soon as possible after use or fridge save.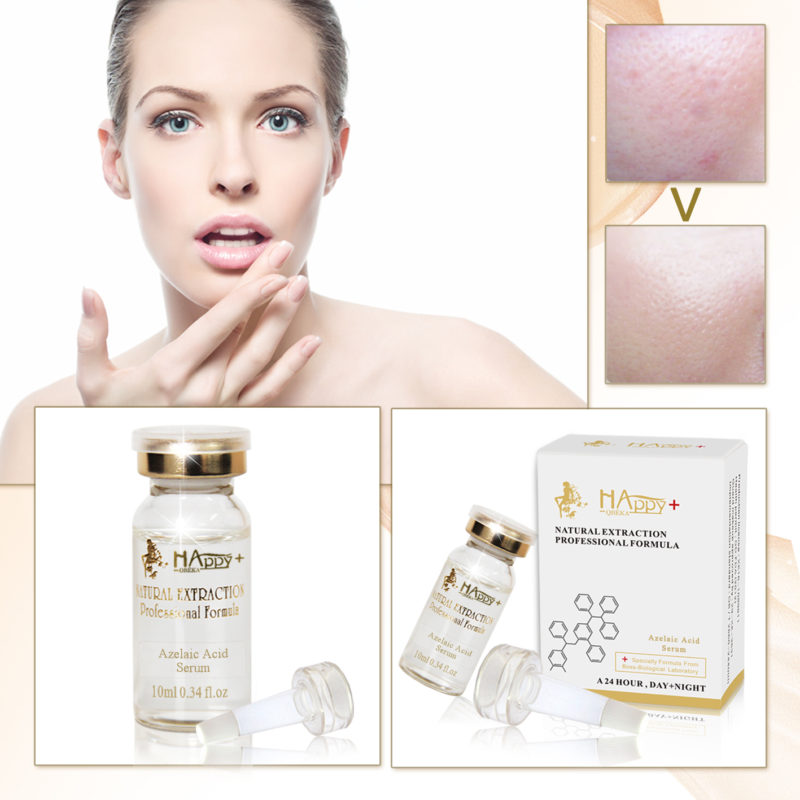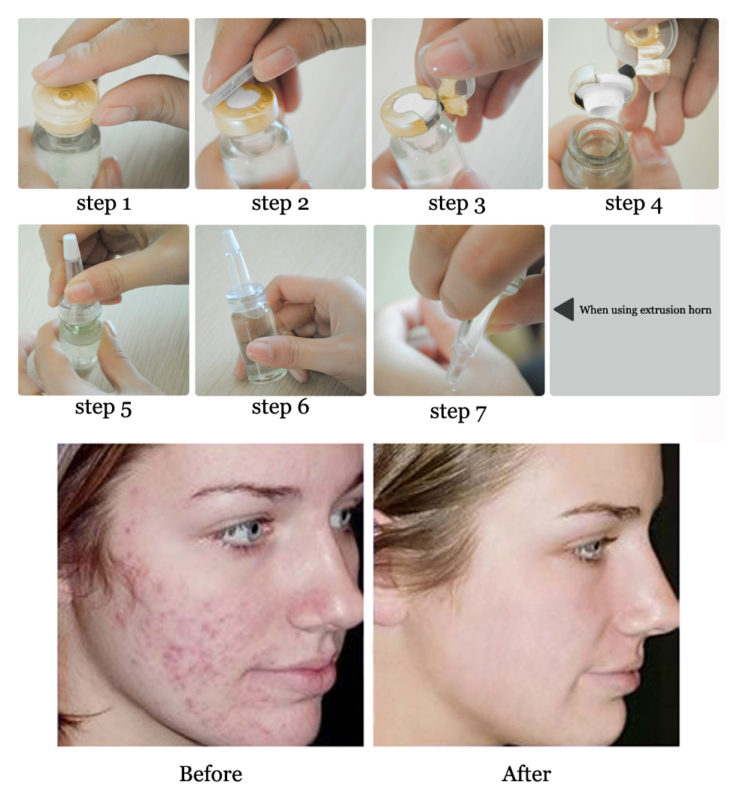 FAQ;
Q: How does the skin penetrate and absorb the serum?
A: When water-soluble nutrients enter and leave human skin cells, they have special entrances and exits. Moreover, this entrance is called the "water channel". "Biological water channel protein" that forms the cell membrane forms it. In addition, the natural ingredients of the serum are completely preserved and sent to the skin through the channel.
Q: Is there a single serum that has no effect?
A: Yes, but each solution can only solve one kind of skin problem. So if want to fully solve the skin problem, you need to use several serums according to the skin conditions.
Q: Can use several serums together? Will it affect the effect?
A: Of course you can, and together with the use of the effect will be better. The characteristics of the liquid itself are free deployment. So we must use 3-8 kinds of serum. Then, the serum is with the use of complementary effects of the same highlight the individual characteristics of the serum.