Liquorice Serum
Anti-inflammatory & Anti-allergic, Improve Skin Immunity
Licorice essence is a plant extract. The water-soluble dipotassium glycyrrhizinate is widely utilized in current skin care products and features a good effect on calming allergies.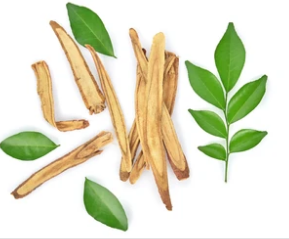 Benefits:
First benefit:Licorice extracts can quickly replenish the serum proteins that are missing from allergic skin, form a protective net on the surface of the skin and cell tissues, balance the immune function.
In summary, it can fully restore the self-protection and regeneration of the human ISG serum protein, in order that the skin stays faraway from sensitive and cozy cool and healthy.
Second benefit,super penetration, moisturizing and wrinkle removal, whitening, repairing damaged cells, anti-aging. Enhancing skin elasticity, making skin smooth, moist, transparent and filled with youthful vitality.(anti-inflammatory)
Third benefit,effectively calm the nervous system, enhance immunity, anti – allergic symptoms.
Fourth benefit,an honest cosmetic additive, inhibits the formation of melanin in cells, inhibits tyrosinase activity, has good antioxidant effect, whitening and anti-aging effects, and therefore the effect is way better than bear fruit smoothie. (moisturizing and whitening)
Finally benefit,liquorice Serum can anti-ultraviolet, fast fading and swelling, promote metabolism, fully nourish the skin, remove red blood streaks, soothe and calm, and eliminate allergies.
The main components of licorice essence:Liquorice, mucopolysaccharide , Collagen
Skin Type:Good for sensitive and allergic skin, and thin and fragile skin with red blood streak cortex.
Specification: 10ml, 30ml, 50ml are availible.
Use: can use our different serum products equivalent time.