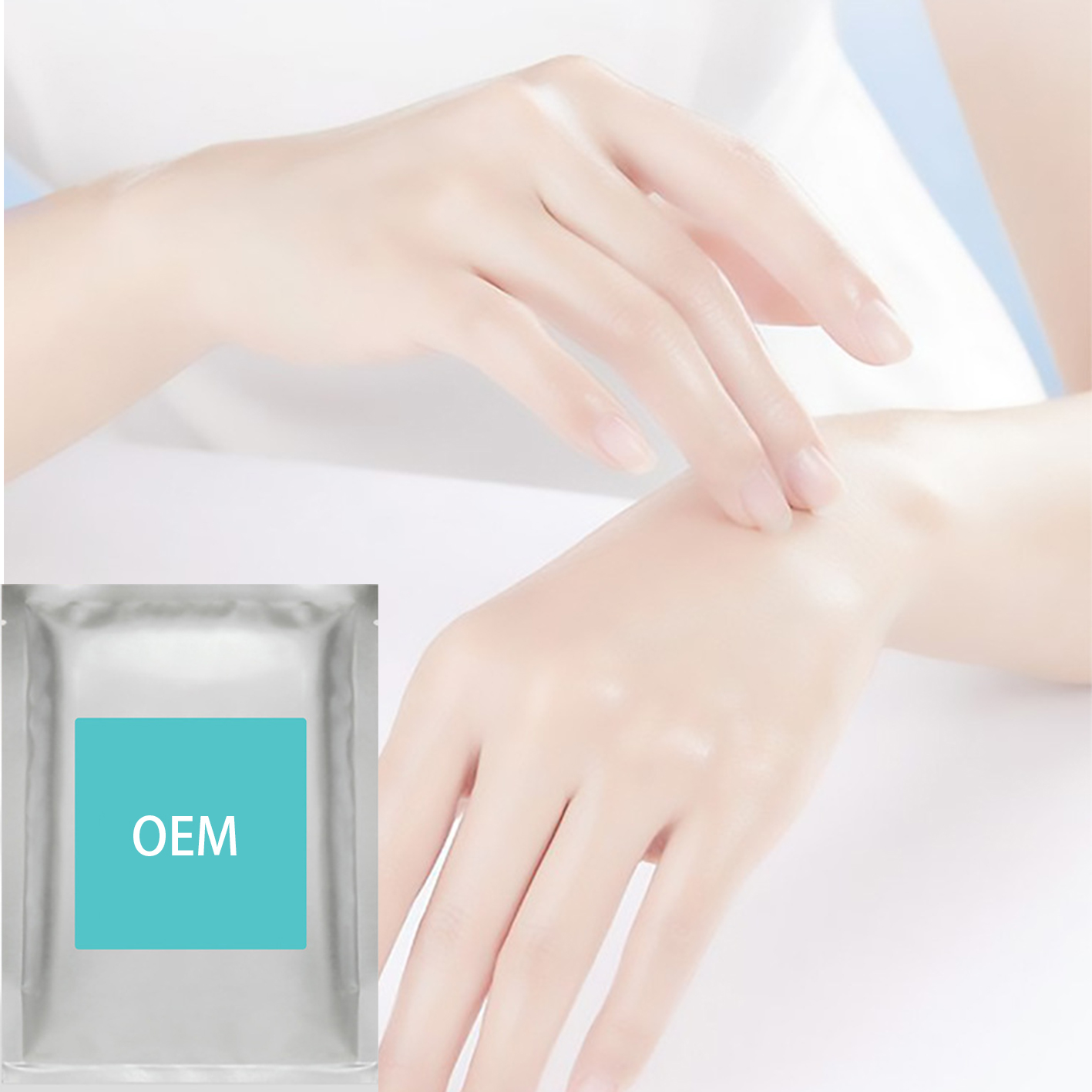 Niacinamide Milk Nourishes Hand Membranes
Exfoliating Moisture White Hand Mask
Remove dead skin
Revitalizing
Soft & smooth
Easily
Any side/effects
Contains milk extract, replenishes skin moisture and nutrients, improves the fine lines and rough condition of hand skin brings deep moisture to the skin, and makes hand skin soft and tender with silky smooth lingering on the fingertips.
Usage:
Wash hands thoroughly with clean water.
Cut off the hand mask from the glove position and wear the overhand mask like a glove.
Move your fingers and let the hand lotion touch the skin of all parts of your hand thoroughly. After it is completely wrapped, fix it with adhesive.
After 15-20 minutes, remove the membrane and rinse with clean water.