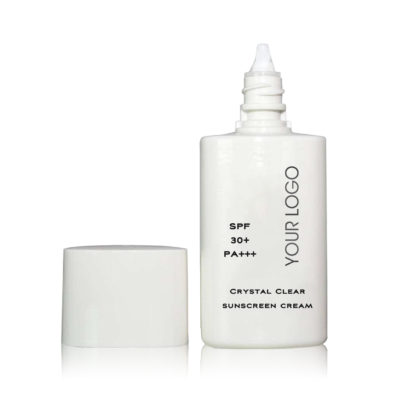 Sunscreen/Sunblocker/Nourishing/Moisturizing/Physical & Chemical Sun Protection
Super Moisturizing Organic Plant Crystal Clear Sunscreen Cream SPF 30
Product texture:
Super moisturizing organic plant crystal clear sunscreen cream SPF 30 has features with light and moist texture.
Meantime it can keep the skin breathing freely, refreshing and not sticky, prevent Sunburn damage.
Benefits:
It can intimately fit with the skin to form a breathable protective film for skin, evenly applied.
As if wearing invisible protective clothing, resisting UV rays.
Super moisturizing organic plant crystal clear sunscreen cream SPF 30 contains ingredients: Ethyl hexyl methoxycinnamate + Benzophenone-3 + Titanium Dioxide, Panthenol, effectively blocking UVA, UVB works.
The following is an explanation of the role of the contained ingredients:
Contains a small amount of oil-soluble UVB sunscreen, Ethylhexyl methoxycinnamate, which can absorb wavelengths from 290nm to 320nm, and has low skin irritation.
Contains benzophenone-3, which is a sweet organic compound found naturally in grapes and other fruits. It is a kind of ultraviolet filter.
Contains physical sunscreen titanium dioxide, the protection band of titanium dioxide is 290~~400nm, which is a full-band sunscreen. It is an inert mineral, inactive, has good safety, and will not cause allergic reactions.
Contains panthenol is the stable form of vitamin B5. It has moisturizing, soothing and repairing effects.
Contains glycerin that can replenish and maintain the skin's moisture and has an excellent moisturizing effect.
Contains vitamin E  helps the skin fight against the damage of free radicals, ultraviolet rays and pollutants. What's more, it can prevent the skin from losing its elasticity and aging due to some chronic or hidden damage.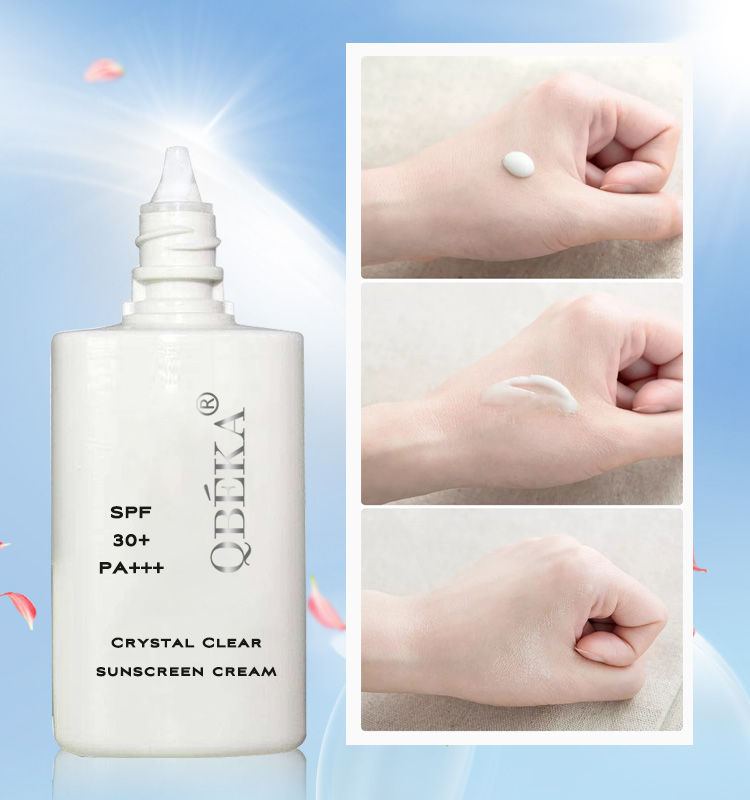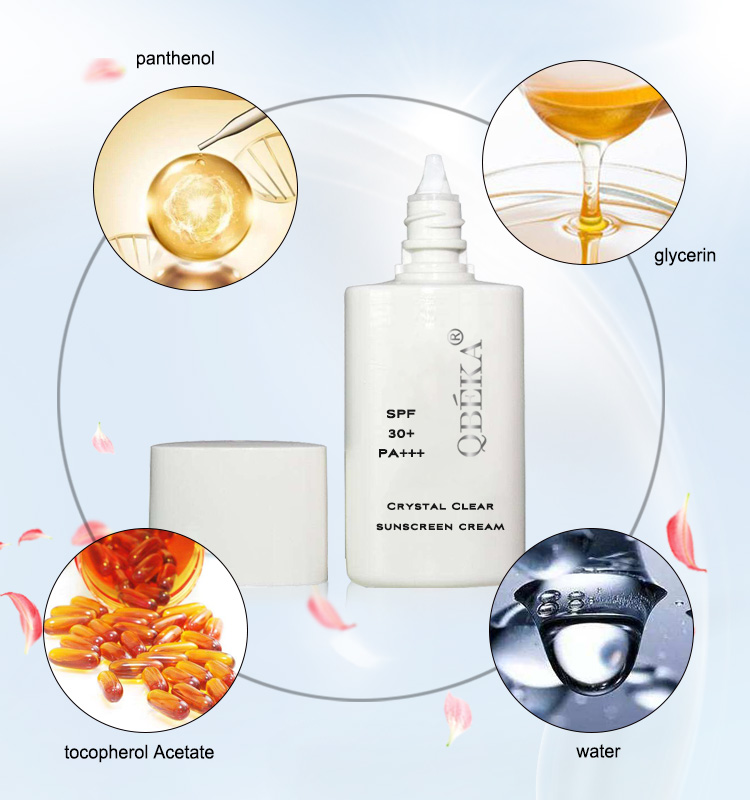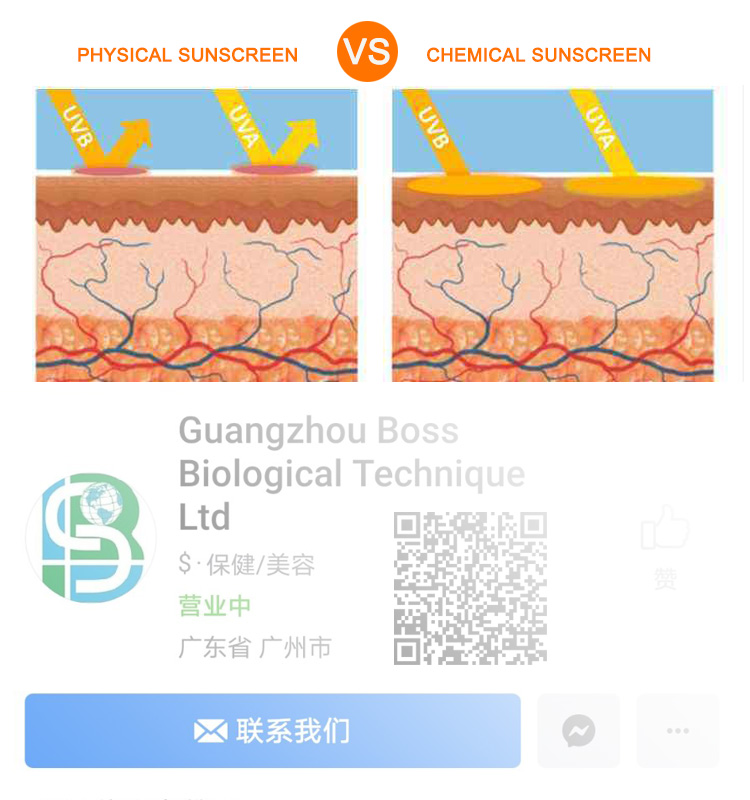 Interested parties are welcome to follow or contact at any time» click