The Advantage Of Boss As Your Custom Skincare/Cosmetics Manufacturer
Maybe one day you are lying on the sofa and you think of a business opportunity: you want to create a brand of your own to expand your business. But considering all the troubles, you may think this is a very complicated matter, and thus shelve this good opportunity.
With the latest business developments, launching your own skincare brand from the comfort of your own home is easier than ever. E-commerce sites allow you to easily list products, process payments and handle shipping. At the same time, marketing has been simplified and even facilitated through social media. For private label cosmetics, the entire manufacturing process is handled by laboratory professionals.

If you're looking for a makeup/skincare company that supports customizing your own brand, consider Boss.
Guangzhou Boss Cosmetics Co., Ltd. was founded in 2005, with more than 10 years of development. It becomes a fully experienced factory in all aspects like researching, developing, producing, and selling. It also has been cooperating with laboratories in France and Taiwan for many years, meanwhile, domestic universities also have been taking part in with us to discuss and explore new technology. The unique formula and fine quality in product development have become a shining part of their own.
The Advantage Of Choose Us
About The Factory
1. Low cost, control from the source
Because we are a factory with many years of experience, we are very familiar with all the work processes. The prices provided to customers is also the lowest price. You are equivalent to purchasing from the source of the product, and the price is much more favorable than the market.
2. The delivery period is stable and the supply is sufficient, which fully matches the needs of your stable suppliers.
The factory's production base covers an area of 10,000 square meters, the plant area covers 5,000 square meters, and 70% of a complete range of production devices are imported from abroad.
Production Capacity:
Essential oils, eyelash growth serum, skin care serum – average monthly output: 400,000 pcs
Sheet mask – average monthly output: 400,000 boxes
Skincare cream – average monthly output: 200,000 pcs
Essence – average monthly output: 200,000 pcs
Lotion – average monthly output: 200,000 pcs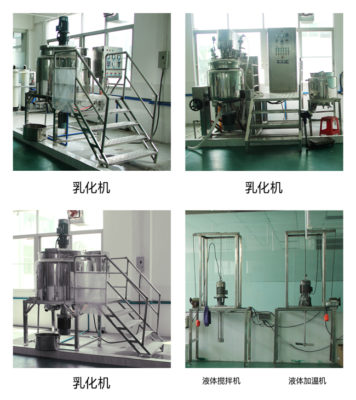 About Customization
1.Easy to use
Once you've found the right cosmetics manufacturer for your brand, starting a skincare line can be fairly straightforward. You don't need to worry about the R&D process as it will all be handled by a professional team. As long as you entrust your brand to a reputable cosmetics manufacturer, producing your product is safe and efficiently. All you need to do is choose the different options we offer to give you more time to build and promote your brand.
2.Cost-effective and time-efficient
Not everyone is a dermatologist, and you don't necessarily need a lot of dermatology expertise to launch a skincare line, which is ideal for emerging entrepreneurs who prioritize profitability. We also have our own brand products: QBEKA, PROLASH. Our formula room is developed by our professional laboratory, you can refer to our formula and use our ingredients, which will save you a lot of time and effort.
Instead of spending time and money experimenting from scratch to get the skincare product formula you want, you can rely on the manufacturer to provide a high-quality formula. Since the formula passed the clinical trials,so we can manufactured at any time after product confirmation without waiting for laboratory results. In addition, working with a manufacturer with years of experience in formulating skin care products also ensures product quality and safety.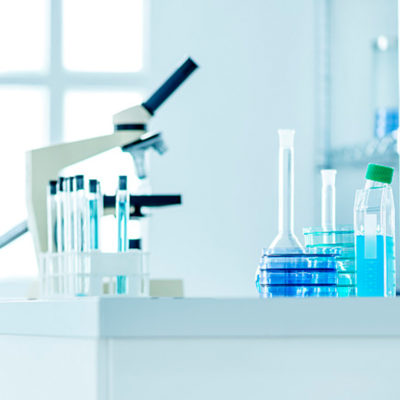 Boss As Your Custom Skincare/Cosmetics Manufacturer
Launching your brand is easy by partnering with us. We offer a wide range of products, including hair tonics, peptide skin care products, facial masks as well as eye shadows, pressed powders, and more. We also offer dedicated product lines for different skin types and conditions. Our products are highly customizable and are available in different bases and formulations. Our goal is to hit the market first for every customer who is eager to have their own brand. Create unique products for each brand and develop formulas that match your brand's philosophy. For example, you can decide whether you want your product to be cruelty-free, and organic and whether you want a gel or cream texture.
Due to our strict control of raw materials, our products are guaranteed to be of high quality and standard.
Guangzhou Boss Cosmetics Co., Ltd. has  the certification of ISO, GMPC, CE,, ROHS, MSDS, COA, and some important certifications.
We have been engaging in International trade sales from 2005 to now, our products have been sold to Europe, the United States, Central America, South America, and Australia. The sales volume is great all over the world, and now sales are also increasing in the Middle East and Southeast Asia.
Develop a brand vision for your skincare line but not sure how to get there.
Contact us today and we'll be happy to guide you every step of the way so you can achieve your goal of building a successful skincare line.