A Helping Hand For Your Skin Care Brand(Eyelash growth serum)

Welcome To Boss Bio-Tech Ltd.
Boss Bio-Tech Ltd. is an OEM ODM cosmetic, skin and personal care products manufacturing company dedicated to creating high-end quality beauty products.
We are an ISO 22716 certified (Cosmetic GMPC) manufacturer of skin and personal care products, and we also have basic CE, COA, FDA certificates.
With a factory with 20 years of experience and a professional R&D team, we specialize in the formulation of high-end, premium market cosmetics, skin and personal care products, private labels, custom formulations, and more.
Eyelash Growth Serum
The effect of eyelash growth liquid is to nourish eyelashes and promote hair growth. Eyelash growth fluids can be divided into three main categories based on their main active ingredients: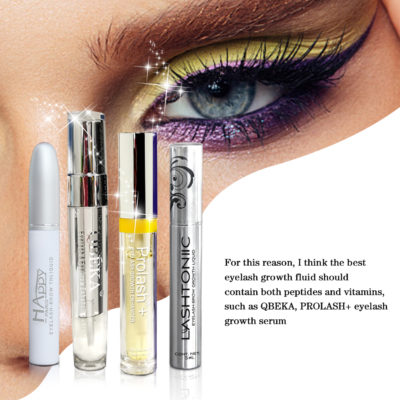 Containing peptides:
Peptides are small proteins that stimulate hair follicle growth and promote natural hair growth. Apply the peptide-containing lash serum to the lash line to stimulate the hair follicles at the root of the lashes to grow more lashes.
This type of eyelash growth liquid promotes eyelash growth just like prostaglandin-containing eyelash growth liquids, but it has far fewer side effects.
Contains vitamins:
Eyelash Growth Serum with Vitamins nourishes lashes from the outside in. By nourishing your lashes with vitamins, you can prevent lashes from breaking and falling out. As a result, eyelashes will appear longer and healthier.
While this eyelash growth fluid doesn't do much to promote eyelash growth, it does a very good job of improving eyelash health.
Contains prostaglandin:
This eyelash growth liquid was developed from the original eye-disease drug for glaucoma. This type of eyelash serum can artificially prolong the growth phase of the eyelash growth cycle, thereby achieving the effect of promoting eyelash growth.
The good news is that prostaglandin-containing eyelash growth fluids work for most people. But the bad news is that its side effects often outweigh its effects.
For this reason, I think the best eyelash growth fluid should contain both peptides and vitamins, such as QBEKA, PROLASH+ eyelash growth fluid
Eyelash Growth Serum is a safe alternative to prostaglandin-containing eyelash growth serums, blended with clinically proven peptide complexes with innovative active ingredients including Bioenzymes, follicle growth factors, hyaluronic acid and more, this nutrient-rich, deep-conditioning formula helps promote stronger, thicker, healthier eyelashes.
 We make your product
You run your business

Many people dream of owning their own skin care brand.
We have helped many people achieve this dream. Let us help you too.
OEM (Original Equipment Manufacturer) contract development of cosmetic, skin and personal care products made in China.
Let us create a private label for your company that will not be copied by others!
Tel:
+8613822136372
Email:
qbekaboss@qbeka.com
Address:
Room 2706, YanQiao Building, No.89 Yanling Road, Tianhe District, Guangzhou , China