Welcome To Boss Bio-Tech Ltd.

Boss Bio-Tech Ltd. is an OEM ODM cosmetic, skin and personal care products manufacturing company dedicated to creating high-end quality beauty products.
We are an ISO 22716 certified (Cosmetic GMPC) manufacturer of skin and personal care products, and we also have basic CE, COA, FDA certificates.
With a factory with 20 years of experience and a professional R&D team, we specialize in the formulation of high-end, premium market cosmetics, skin and personal care products, private labels, custom formulations, and more.
Slimming Massage Cream
The principle of slimming cream:
The principle of slimming cream to lose weight is actually very simple. The general slimming cream contains a lot of caffeine, theophylline, and lipolytic enzymes. These substances can break down fat in the body and make weight loss easier.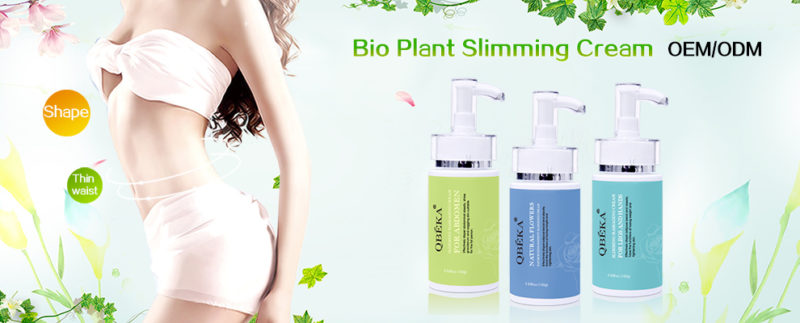 How to Use Optimized Weight Loss Creams to lose weight?
It should be noted that the weight loss cream is not applied to achieve the purpose of losing weight, but must be combined with some massage techniques to lose weight. Massage and applying the weight loss cream can also promote local blood circulation.
At the same time, it is also helpful for improving dead skin and muscle skin, especially suitable for slimming the waist and stomach. When using slimming cream, it should be warmed in the palm of the hand first, so that the product can be better absorbed.
People's Comments:
QBEKA slimming massage cream brought me a different kind of slimming experience. The smell is fresh and pleasant, and when applied after a shower, not only will dry body skin become delicate and smooth, but it will also bring a little radiance.
Use once a day in the morning and evening to break down fat in the morning and promote detoxification in the evening. When smearing, it should be massaged from the wrist to the shoulder, from the calf to the thigh.
During the massage, you can clearly feel the skin is constantly tightening. Each massage lasts for about 10 to 20 minutes, and slowly the skin will feel slightly warm. , like fat burning.
Afterward, I just felt that my legs and abdomen became firmer. After half a month, I measured it with a ruler and found that it was really slender.
 We make your product
You run your business

Many people dream of owning their own skin care brand.
We have helped many people achieve this dream. Let us help you too.
OEM (Original Equipment Manufacturer) contract development of cosmetic, skin and personal care products made in China.
Let us create a private label for your company that will not be copied by others!
Tel:
+8613822136372
Email:
qbekaboss@qbeka.com
Address:
Room 2706, YanQiao Building, No.89 Yanling Road, Tianhe District, Guangzhou , China